​Developmental Disabilities Awareness Month

National Developmental Disabilities Awareness Month is an opportunity to promote respect for people with intellectual and developmental disabilities (I/DD) and to educate others on the spectrum about the abilities people with I/DD possess. For example, some disabilities are visible (a person who uses a wheelchair or crutches to ambulate), while other disabilities may not be easily recognized or seen by the eye (cognitive impairments that affect the way a person speaks, learns, or interacts with others).

Developmental disabilities are a group of conditions due to an impairment in physical, learning, language, or behavior areas. About one in six children in the U.S. have one or more developmental disabilities or other developmental delays.

Visit the CDC website for much more information:

​

https://www.cdc.gov/ncbddd/developmentaldisabilities/index.html
---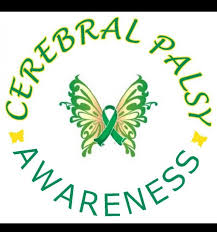 ​What is Cerebral Palsy?
​
Cerebral palsy
is a condition that affects normal, healthy movement in different parts of the body and it has many
types
and
degrees of severity.
"Cerebral" refers to the brain's cerebrum, which is the part of the brain that regulates motor function
"Palsy" describes the physical paralysis of voluntary movement in various parts of the body
CP causes complications with posture, walking, muscle tone and
movement coordination
.
Children with CP are prone to
coexisting conditions
, such as vision or hearing impairment, which can require various types of
therapy
or
surgery
.
While there is no known
cure for CP
at this time, there are many ways to improve the
quality of life
for individuals living with this condition. Donating your time to CP organizations, participating in fundraising events and raising awareness are just a few ways you can help.
---
---

​Most people have 23 pairs of chromosomes in most or all of their cells for a total of 46 chromosomes in all. These chromosomes include DNA and other material that provide a blueprint for "building" a person.
Some people have trisomy conditions—those related to having an extra chromosome in most or all of their cells, for a total of 47 chromosomes in all.
An extra chromosome can cause a variety of health problems ranging from mild intellectual and developmental disability (IDD), to severe physical problems.
During Trisomy Awareness Month in March, the NICHD joins other agencies and organizations in raising awareness about trisomy conditions and the challenges they may pose to individuals and families. Research on these conditions—from their origins, to their mechanisms, to their treatments—plays an important role in the lives of these individuals and families.
---
---