New Medicare Cards Mailing Soon
I am pleased to share that starting April 2018, our colleagues at the Centers for Medicare & Medicaid Services (CMS) will begin mailing new Medicare cards to all people with Medicare.
Instead of a Social Security Number, the new card will have a Medicare Number that's unique to each person with Medicare. The new card will help protect identities and keep personal information more secure. Medicare coverage and benefits will stay the same.
Medicare will automatically mail new cards at no cost to the address on file here at Social Security. So making sure the address of anyone you're helping is up-to-date is important. An address can be updated easily by signing in to or creating a
my Social Security account
.
As consumers begin to receive cards, we ask that you share these 3 important tips with them:
Destroy your old Medicare card right away.
Use your new card. Doctors, other health care providers, and plans approved by Medicare know that Medicare is replacing the old cards. They are ready to accept your new card when you need care.
Beware of people contacting you about your new Medicare card and asking you for your Medicare Number, personal information, or to pay a fee for your new card. Treat your Medicare Number like you treat your Social Security or credit card numbers. Remember, Medicare will never contact you uninvited to ask for your personal information.
Please share this information through your networks. For more information about the new Medicare card, visit
go.medicare.gov/newcard
. You can also visit
Medicare.gov
for
tips to prevent Medicare fraud
.
As always, thank you for your interest in our programs and the people we serve!
Sincerely,
Robert Patterson
Acting Deputy Associate Commissioner for External Affairs
---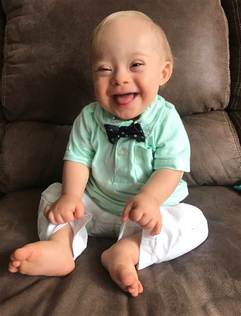 Meet the first Gerber baby with Down syndrome; his name is Lucas!
​
The 2018 Gerber baby is Lucas Warren, a 1-year-old from Dalton, Georgia who is the first child with Down syndrome to be named a
Gerber baby
since the contest's start more than ninety years ago.
"He's very outgoing and never meets a stranger," Lucas's mom, Cortney, told TODAY Parents. "He loves to play, loves to laugh and loves to make other people laugh."
Bill Partyka, CEO and president of Gerber, says Lucas's smile and happy expression captured the hearts of the Gerber team.
"Every year, we choose the baby who best exemplifies Gerber's longstanding heritage of recognizing that every baby is a Gerber baby," said Partyka. "This year, Lucas is the perfect fit."
"We're hoping this will impact everyone — that it will shed a little bit of light on the special needs community and help more individuals with special needs be accepted and not limited," dad Jason Warren said. "They have the potential to change the world, just like everybody else."
---
---


​Brain Injury Association of Missouri is offering free Survivor and Family Regional Seminars
Information for understanding and living with brain injury
Same Sessions - Three Locations
Register Today for the location that works best for you! (click on logo for link to registration)
March 3, 2018 - Kansas City, Missouri
March 10, 2018 - Springfield, Missouri
October 6, 2018 - St. Louis, Missouri
Attendance is Free but Registration is Required
---
---









We are happy to announce that Missouri Assistive Technology will once again partner with the Statewide Independent Living Council. This year the MoSILC Summit will be combined with the Power Up AT Conference & Expo to offer a two-for-one conference experience.
---
---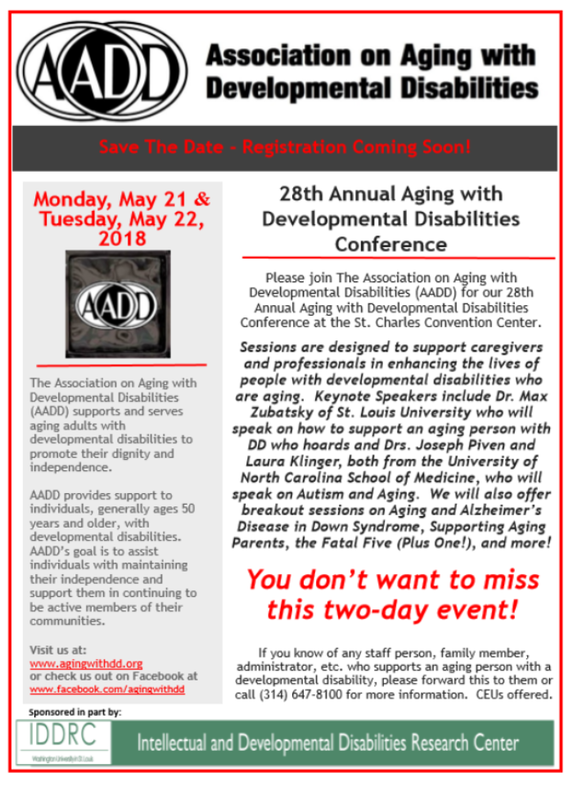 ---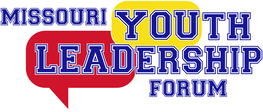 The 16th Annual Missouri Youth Leadership Forum will be held July 10-14, 2018
The
Missouri Youth Leadership Forum
is a unique career leadership-training program for high school students with disabilities, ages 16 – 21. Youth delegates are selected from their local communities to cultivate leadership, citizenship, social, and career development skills at this summer program.
What are the goals of the Missouri Youth Leadership Forum?
Develop leadership skills to ensure that all youth with disabilities will realize their full potential
Develop career strategies that increase the youth's potential for employment
Promote inclusion of people with disabilities in all aspects of society
Participate in policy making or practices that affect youth people with disabilities
Why is the Missouri Youth Leadership Forum only for students with disabilities?
It is important for students with disabilities to meet other students who share similar experiences. Through the course of four days, students build pride and self-esteem and learn from each other. Youth begin building a supportive community.
The key success to the Missouri Youth Leadership Forum is leadership by example. As part of the program, students meet successful adults with disabilities who share similar challenges. This framework provides an atmosphere of encouragement which helps youth realize their ability to pursue meaningful employment and become contributing members of society.
How do I apply?
Download the application and mail, fax or email to:
Governor's Council on Disability
Missouri Youth Leadership Forum
P.O. Box 1668
Jefferson City, Missouri 65201-1668
(Fax) 573-526-4109
gcd@oa.mo.gov
Visit this website for more information and to download the application:
disability.mo.gov/gcd/ylf.htm
---
---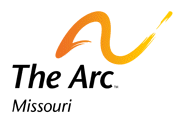 Save the Date
The Arc of Missouri presents the
​5th Annual Educational Summit
Topics to be covered include guardianship and supported decision making.
Keynote speaker: Nationally-recognized disability legal advocate, Jonathan Martinis
and other great break-out sessions you won't want to miss!

When: Tuesday, September 11, 2018
Where: Courtyard Marriott
3301 Lemone Industrial Blvd.
Columbia, MO
Time: 10:00 a.m. to 4:00 p.m.
This one day educational summit will appeal to parents, family members,
those in the social services field, home health agencies, mental health
professionals, school teachers/administrators and others who support
individuals with intellectual & developmental disabilities.

Website: www.arcofmissouri.org Registration details to follow.
Email: arcmoinfo@arcofmissouri.org
---